He's been x-ing the days off of his calendar with mounting excitement.  And finally, FINALLY, we reached that big red circle.
It's SCHOOL TIME!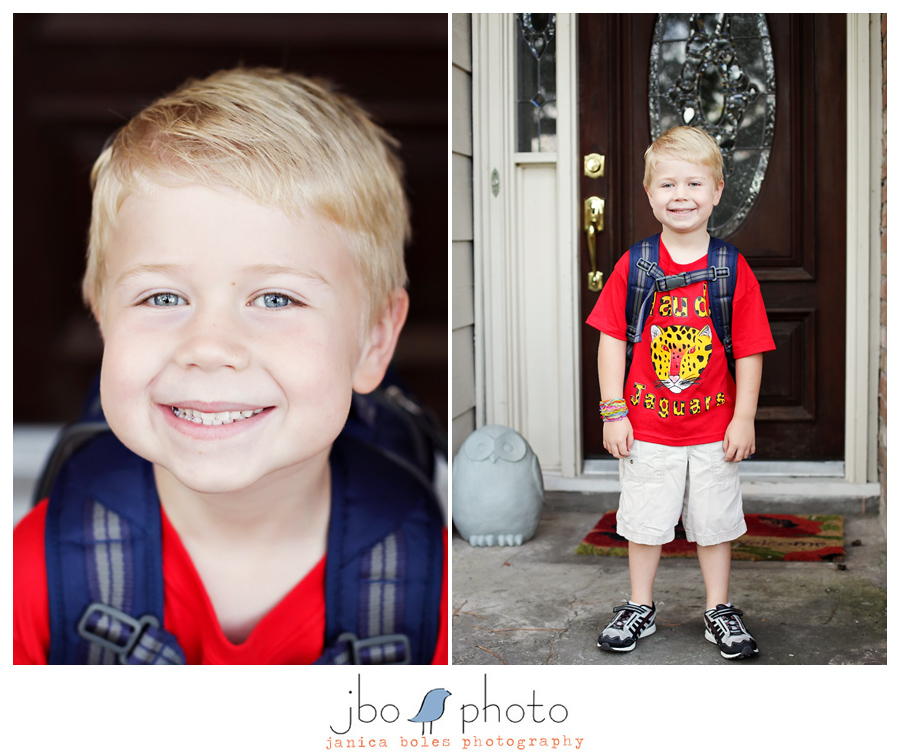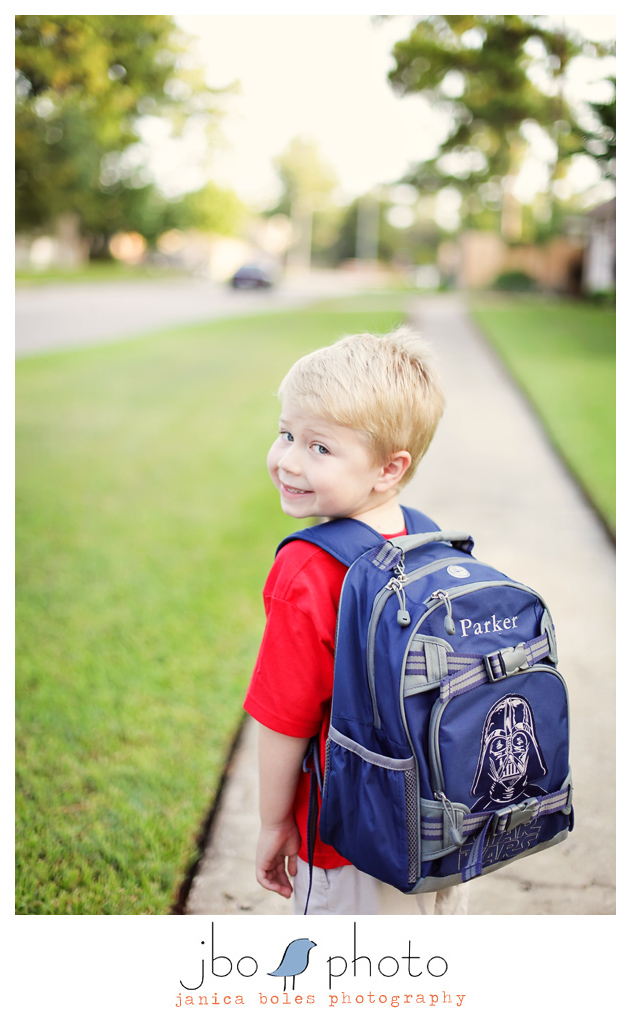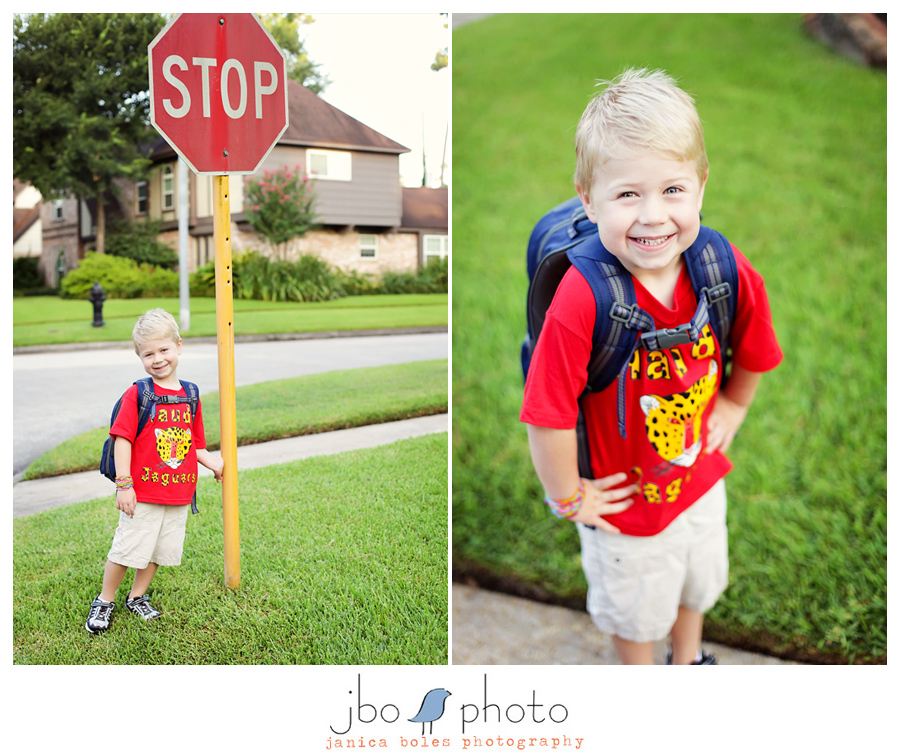 A quick pep-talk to a little sister who was pretty darn sure she should be going on that school bus, too…


♥ Goodbye sister kisses. ♥

Goodbye Mom squeezes!
(and kisses and pats and hugs and rubs and tickles and one really good butt-pinch)


At long last…here it comes!

Pure Boy Joy.

And off he went.
I was a little disappointed to see that the bus windows were heavily tinted… I wasn't able to see him once he rounded that corner.
But – just as the bus began to pull away, and the weight of the moment settled into my butterfly-filled stomach, I saw that precious little head pop up in one of the back windows.  I will never ever forget the excitement and wonder on Parker's face in that moment.  He waved frantically, caught the kiss that I blew his way with all of my heart, and was gone.
I am so proud of you, Parker.  I love my school boy.