Pbo has been waiting for flag football to start up again for MONTHS!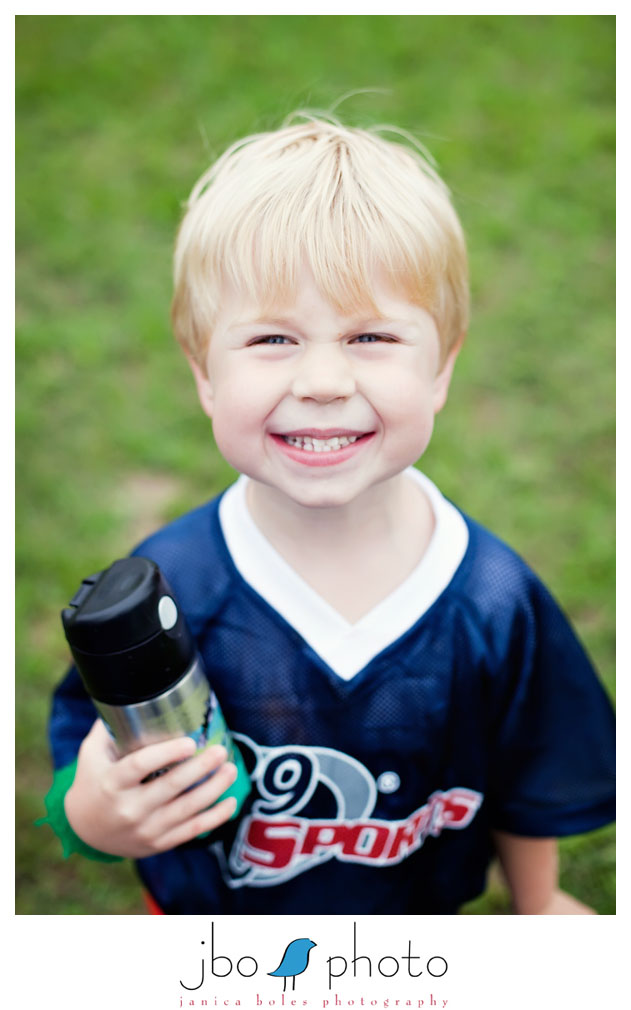 He had such a blast playing last spring.  I have to admit, he seems to have lost a bit of gusto this season.  He was disappointed that the team name is the Tigers.  I think he is still holding out for the Dark Blue Owls.  (his adamant suggestion from last year).  For a kid who can name every team in the NFL,  he didn't seem to have his heart in the game last Saturday, but we'll see.
He DID have a pretty good carry, and almost pulled a flag or two…and, most importantly, the Tigers won!  Good times, sports fans, and I know this is just the beginning.
Bailey is only mildly entertained by the whole display.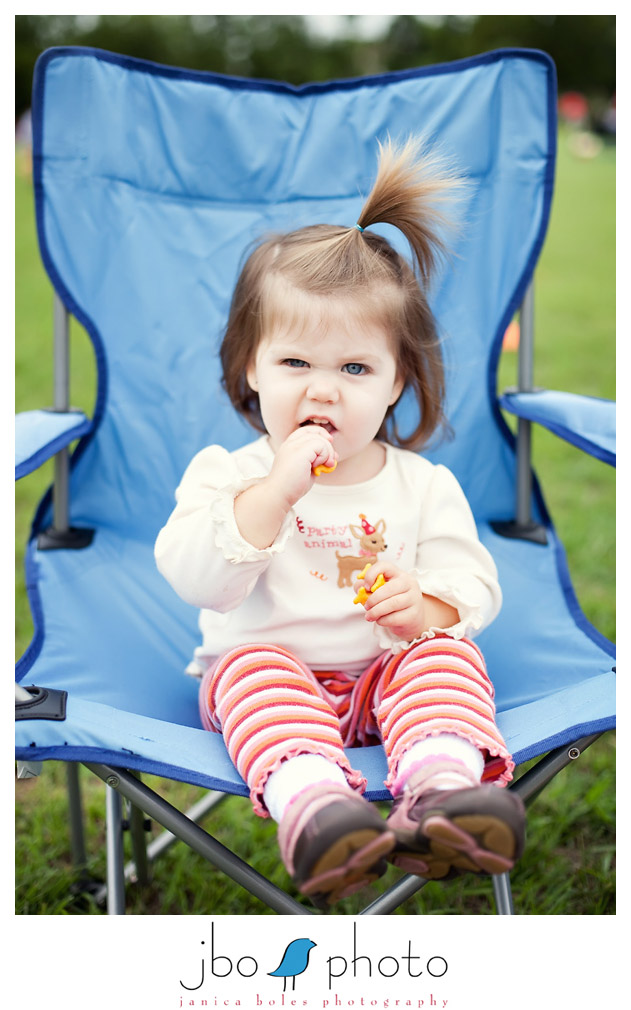 But she does enjoy playing "where's Parker?" and points him out excitedly when she spots him. (the mop of bleach-blonde hair is sorta easy to find)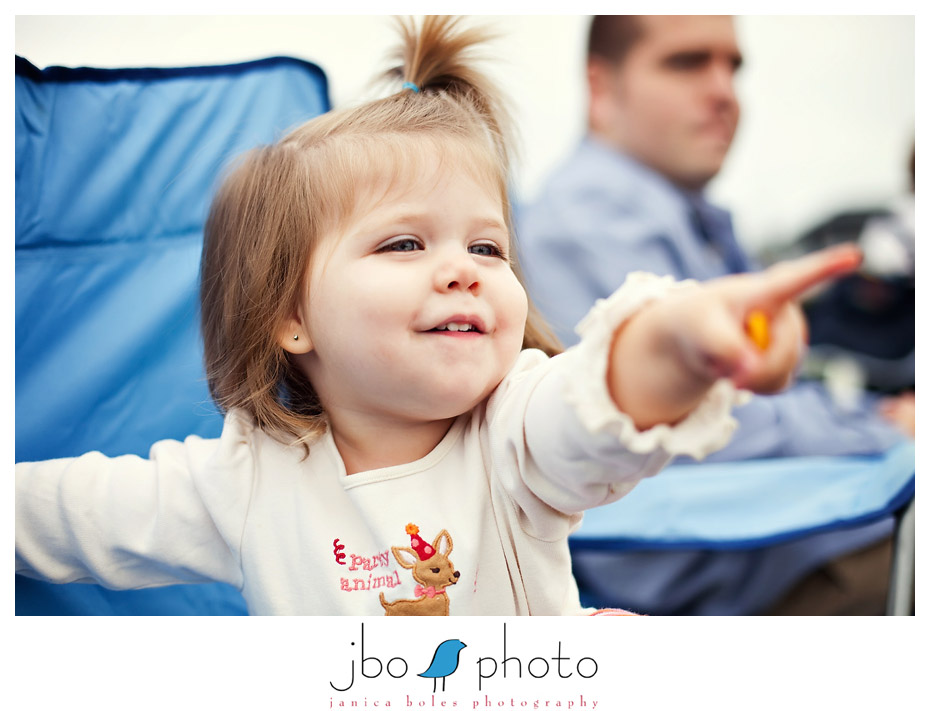 Daddy Matt, holding down the handsome on the sidelines.

Oh, those ridiculous mouth guards.  Parker devotes 90% of his attention to slurping the dang thing around in his mouth.  Seriously…they don't even pass the ball – is it REALLY necessary?

"Good game.  Good game.  Good game."

And of course, the MOST exciting part of the game….THE SNACKS!

Bailey's favorite, too.