Parker Boles LOVES football.
He can describe every position, name every team in the NFL, rattle off player after player – who they play for, what their number is, what position they play.
It really is precious to see his eyes light up and his hands start frantically gesticulating as he launches into one of his enthusiastic football-centric monologues.  This spring, he even played on a flag football team and adored every moment.
It would only stand to reason that attending an NFL game would simply send him over the moon.
Wrong.
Wrong wrong WRONG.
If you would please take a moment and refresh yourself with last year's Texans game adventure.  Well, almost a year has passed and we decided to give round 2 a shot tonight.  It is safe to say it was an EPIC FAILURE.  In fact, after almost two hours of travel time, traffic jams, and walking over a mile from the parking lot to our seats, we actually sat and watched the game for a grand total of 26 minutes.  Dang that celebratory "yay-the-Texans-scored" cannon!  We even talked about it many times the past couple weeks and Parker assured me that he was almost five, and certainly not afraid of the "booms" anymore.  But when the time came…and the big moment arrived…poor boy was a sobbing bundle of nerves, BEGGING to go home.  This time, there was no hope for distraction or convincing him otherwise.  What's a mama to do?
Guess we'll try again next year.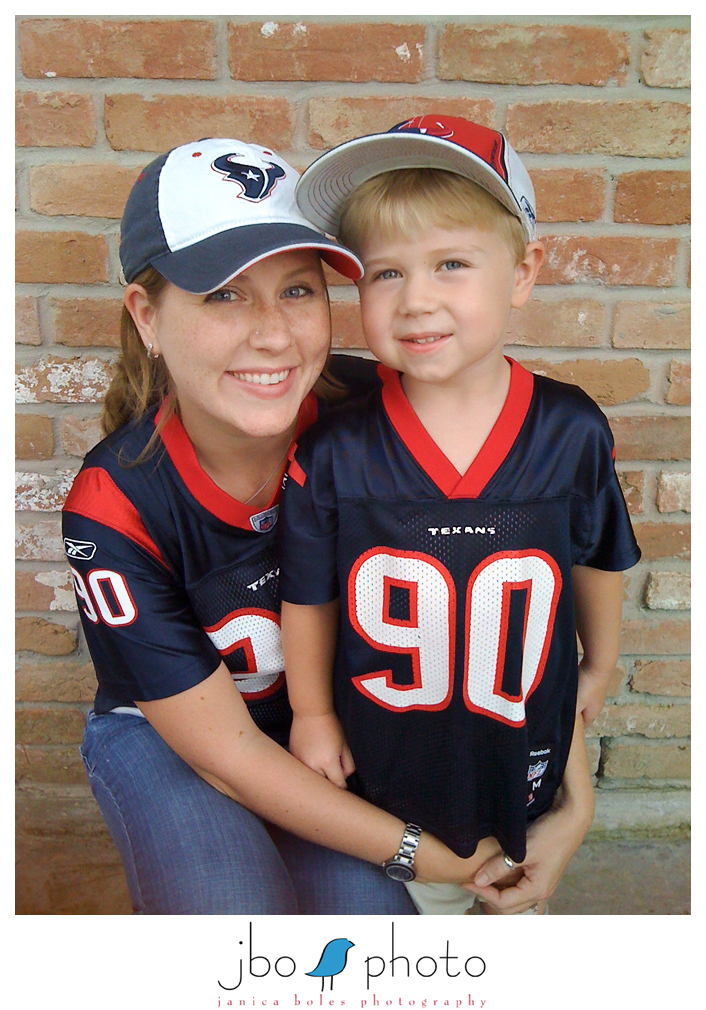 Oh wait, no.  No we won't.  ;)