She went back to preschool yesterday, and all I could do was marvel at her confidence and enthusiasm.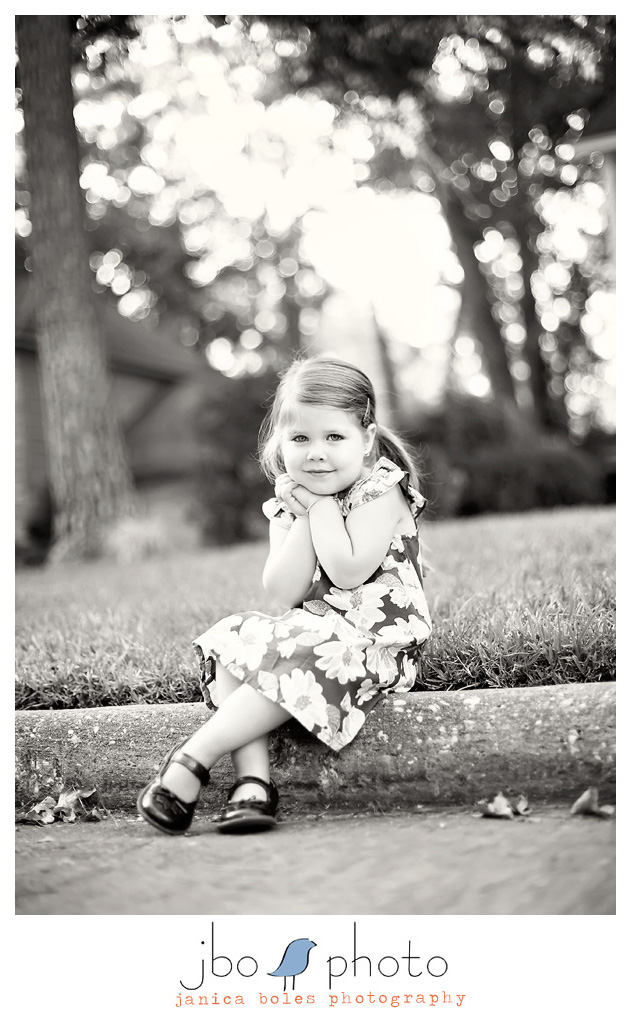 You see, there's this girl…and I'm fairly certain she's made of magic.  She's as passionate as she is silly, as thoughtful as she is prissy.  I just can't help but stare at her sometimes – she truly is the most enchantingly beautiful thing I've ever seen in real life.  I am challenged by her imagination, and wildly entertained by her antics.  She's entirely too much, yet I can never, ever get enough.
But you know what the most incredible thing is about this itsy-bitsy 3 1/2-year-old ?  You know what it is about her that makes my guts all twisty and my throat lumpy and my eyes misty when I take the time to really consider how magnificent she is?  It's the fact that she's MINE.  Bailey Boles is the gift that I never dared to ask for.  I cherish you, my perfect daughter, and am humbled with gratitude that I get to be your mom.
(Now please get that obnoxious, sparkly Barbie pony out of my face for FIVE SECONDS so I can finish this, darn it.  Yes, her mane looks beautiful.  YES, I know that a flying horse is a pegasus and that you're still hungry and that you don't really like Miss Spider and you want me to watch how fast you can run in your new shimmer-shoes and that you love me and that you want to kiss my cold arm and that you miss Parker and that you want to go play at the Y and that Mrs. Wester sounds like a princess and that today-tomorrow we are going to see Stella and that you want to swim and we can bring our pool if Stella doesn't have a pool and we will cheer "GOOOOO RICE!" at the football game and you can probably have nachos because they are your favorite but PLEASE!!  Please.  Just give me five seconds.  Thanks for the kiss.)